Cookers & Hydrolyzers
There is not another type of packing that can seal cookers & hydrolyzers better than Rains-Flo.
---
Rains-Flo pre-cut cooker and hydrolyzer sealing sets are a combination of GFM (Granulated, Flowable, Material) and carefully chosen braided packings. This packing sets up into a self-lubricating, bearing-like seal. Due to the nature of the solid structure within GFM when the gland is tightened, the gland forces are transmitted to the stuffing box base.
These forces then activate the Rains-Flo braided collars at the stuffing box base which allows for sealing control to begin at that point. Rains-Flo Sealing System Sets can significantly improve sealing performance, give longer packing life, and have the exclusive "Add-A-Ring" maintenance feature where packing is replenished instead of being readily replaced. Rains-Flo Sealing System Sets can also dramatically reduce wear of moving parts, and is comparably priced with braided packing.
Rains-Flo cooker and hydrolyzer sealing system sets have given many users a 300% increase in sleeve life and equal extension on packing life when compared to conventional braided packing. Due to superior performance, Rains-Flo GFM Sealing System Sets are now original equipment in the Anco 1212 Hydrolyzer, Anco Batch Cooker, Boss Batch Cooker, all Dupps Cookers/Hydrolyzers (Batch and Continuous), Dupps Pressor Tallow and Crude Fat Pumps, and an approved alternative for the Stord Bartz Cookers.
Rains-Flo Packing RF-11T and RF-1150T are also available in standard boxes.
Each box contains 24 rings
50 lbs. Net Weight
Standard boxes are available for all types of batch cooker/hydrolyzers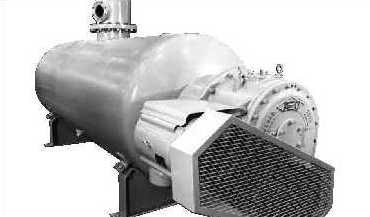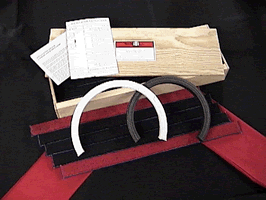 Rains-Flo Sealing System for Anco 600-12 Cooker
Left photo courtesy of Anco-Eaglin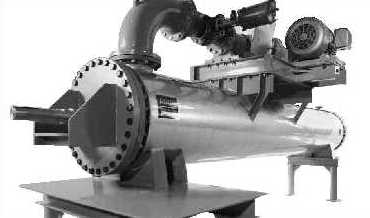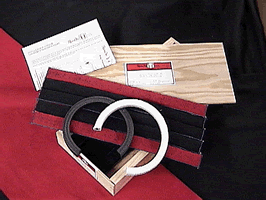 Rains-Flo Sealing System for Anco 1212 Hydrolyzer
Left photo courtesy of Anco-Eaglin